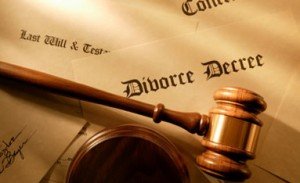 Three of the pioneer women who came to Oregon on the Lausanne in 1840 had lives touched with scandal. Divorce and suicide were rare in those days, but when they happened in a family, community criticism focused on the woman.
The first incidence befell Orpha Lankton Carter in 1850.
In April 1840, the ship Lausanne stopped at Honolulu bound for the Jason Lee Mission on the Willamette River in Oregon. David Carter, a carpenter, at once decided that the opportunity to enter the missionary field was at hand and joined with the others. Shortly after reaching the Oregon country, Carter and Orpha Lankton, one of the fifty missionaries from the ship, were married. When plans were made to construct a mission at The Dalles, the Carters moved to that city, and Mr. Carter worked on the mission buildings as carpenter. Finishing this work, they moved to Oregon City, where their first child was born. Later, they moved to the Jason Lee Mission, and there their second child, Joseph Lankton Carter, was born. In 1846, the family moved to a donation land claim south of Salem, and in 1848, David Carter and a Garrison Bewley went to the goldfields of California. Not finding any great gold stake, Mr. Carter returned to Oregon, and with Joseph Holman, operated the second store to be operated in the town of Salem. Soon thereafter, a large shipment of goods coming by boat to them was wrecked on the famous Peacock Spit, off the mouth of the Columbia River. Believing the goods lost, the store was closed. Carter became depressed ("bound by Satan", it was said) and hung himself in 1850. Ironically, the family later learned that the goods had been saved.
Carter's estate was sold at auction, leaving Orpha without support, except for her son. A Union County obituary states, "After the death of his father, Joseph removed with his mother to Brownsville, and from that place to Lebanon. He laid to rest this beloved parent in 1873, cherishing her memory not only as a devoted mother, but as a friend of the lost and ignorant Indians, and of our rising young state, and as a servant of God."
Lewis Judson was brought to court in 1859.
Almira Roberts of Otsego, New York was married to Lewis Judson on August 13. 1831. She had aspirations of being a missionary and so readily joined her husband for the 1839-40 voyage to Oregon on the Lausanne. Tragically, this young woman of 30 years died four years later at age 30, leaving him with four children under the age of 12. Lewis Judson married Nancy Hawkins two years later and they made their residence in the Clatsop community. Nancy filed a petition for divorce with the Oregon Territorial Legislature in 1858 charging physical abuse, mistreatment of the children and fraudulent sale of her father's property.
A copy is seen here as it was printed for testimony:
I humbly Beg of the Legislator of oregon to grant me a bill of divorcement for I cannot live with Mr Judson he misuses me in everry shape he is capable of doing he has knocked me down and scolded me and beemeaned me in everry shape and lyed on me as bad as any one could lly on another and does not Provide for me Nor the family as he aught to do But has squandered all that father has givin mee and has squandered every thing wee have in the world and has mortgaged my land and his and it is all gone and he is not able to support me nor the Children neither is he capable of takin care of us the children are ragged and go not fit to bee seen and have to depend on the Neigbors for their bread and do not get mutch of that I have not lived with Mr Judson since the first of last December Ad 1857 from that time to this I have had to support my self as best I could and the children has been Poorly taken care of for they have had to take care of them selves in a maner that is too of them for I have one of them with me sending him to scool the yongest a little boy the other too is down at Clatsap where he keeps them have stalved and half naked My Children has never bee to school of any consiquenc and he never will sene them I have three children one little girl 10 years olde the 10 day of next december one boy 12 years olde 22 of February next the yongest is alittle boy 7 years olde the 26 day of may next and he knows more than all the rest for I have been sendding him to school ever since wee parted Now if it will please your honerble boddy to give me a bill and give me the Children I will every Pray ec
I ever remain your humble friend
Mrs Nancy Judson
Nancy won her divorce and, with one of their three children (William Henry, Nancy Elmira, Lewis Leslie), went to live with her sister and brother-in-law, Martha and John Boon. This caused the Boon family to be severely criticized by the Salem town folk who regarded Nancy as the party at fault in the divorce. Her residence was the Boons did not last long as she married Edward H. Staples in May of 1859. Her fate is unknown, but it is a persistent rumor (among her own family) that she later joined a circus.
Almira David Raymond charged her husband with adultery in 1864.
The Raymonds arrived in Oregon on the Lausanne and when the mission moved to Salem, moved into the residence now known as the Jason Lee House where Almira was housekeeper. She had been a teacher and perhaps also served in this capacity. There was trouble between William Willson and Almira's husband, W. W. Raymond that was settled in 1846 when he sold his claim moved to Clatsop Plains where he became a Sub Indian Agent.
Between 1849 and 1880, Almira wrote letters to her family in Amsterdam, New York and to her sister, reflecting the hardships of frontier life as farmers-missionaries.
"Tansy Point Oregon Feb. 20, 1852
Dear Sister (Adaline)
I have often thought I would give a few particulars of my history in this country but time and opportunity has failed untill now I seem to have a little time. I have a young babe 3 weeks old. My husband has gone up the river to Portland and Dayton to attend to his publick business and get supplies for the family and I am left with an Indian boy and my children. Sometimes get a little lonesome as I am not able to work or get about much yet but think I am gaining now. We who rais families in this country have had much to do. We have had 9 children in 13 years. In bearing these I have suffered much. I have never been less 24 hours in child birth and generally 48. My life has been despaired of a number of times. Twice I have been delivered by artificial means and the children died at both times. My husband has been my only nurse and he has done all he could for me. It has been as hard for him as for me. The Lord has brought me through a sene of trials and difficulties. I could not have believed I could have passed through but I trust they have been for my good.
Almira A. Raymond.
In 1864, Almira brought a suit for divorce against Raymond in which both Almira and her children testify to his physical abuse and his adultery with Elmira Phillips who boarded with them. 
After the divorce, Raymond and Elmira Phillips married.
Almira continued living the Clatsop area and perhaps earned her living as a nurse. Her last letter was written to her sister in 1880:
My health is very poor at present. [she describes a serious condition, perhaps cancer.] I am poorer in flesh than when I wrote last and feel much weakness. I had hopes of seeing you in this world but I have given that up now, but we will be sure to meet in heaven. I feel sorry to think that you suffer so much you are feeble as well as I am. I suffer so much at times. My youngest daughter is staying with us this winter. Nathan my son is surveying. The Lord is with me. In Him I put my trust. Give my love to all. I wrote to Ira [her brother] but have received no reply.
Your loving sister
Almira A. Raymond.
 These have been collected as Westward to Oregon : diary and letters of Almira David Raymond, and W.W. Raymond, Oregon pioneers with Rev. Jason Lee.