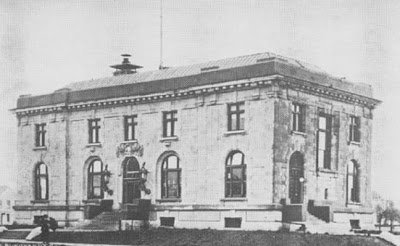 Above is our first photograph of the building that was erected in 1903 as Salem's post office in downtown Salem. In 1938 it was moved intact to State & 12th Street on the Willamette University campus, where it housed the College of Law until 1967. Residents still remember the rollers transporting this heavy stone building down State Street over a period of six months.
In 1967 the Collins Legal Center was completed, and since then it has served in other capacities. It is named after Dr. Robert M. Gatke, Willamette's first professor of Political Science.
The photograph below shows its appearance in 2011.