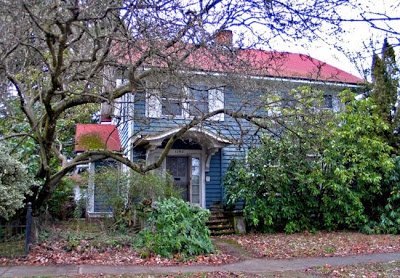 The original location of this house at 1195 Summer Street is a mystery.
The 1987 Historic Landmarks inventory states it was owned from 1926 to 1940 by J L. Busick, owner of a grocery on Commercial Street. There is a member of the Busick family at 640 Chemeketa in the City Directory of 1926. This house may have been transported here, by 1940, a date appropriate to houses moved from Piety Hill for the first state buildings on North Capitol Mall . Records show the occupant that year was Max Schlesinger who owned the popular Sally's Dress Shop downtown.
More ownership research is needed. It is designated as a Local Landmark.