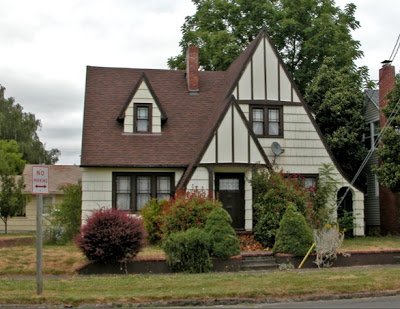 This Norman Farmhouse styled home was originally located at 715 Summer Street. Its original owner is not known, but from 1932 to 1942 it was the home of Charles A. and Bessie Cole. Mr. Cole was the Chief of Plant Industry for the Oregon State Department of Forestry. A later owner was Robert L. Shinn who lived there with his wife Lenora. Mr. Shinn was the Secretary/Manager of the Willamette Cherry Growers.
The house was one of several purchased by the State of Oregon in anticipation of extending the North Capitol Mall. It was being used as office space by the state in 1981 and sold to a private party in 1988. In 1993 it was owned by Stephen Teeter and Judy Wilson and was possibly a rental property.
It is now located at 925 Hood Street in the Grant Neighborhood and is designated a Local Landmark.