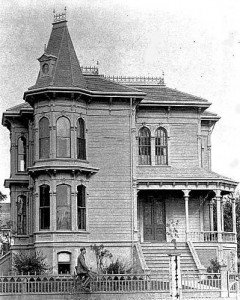 This classic 1887 photograph shows Ben Taylor, a postman, riding his bike east at 619 Court Street, the home of Eugene Breyman.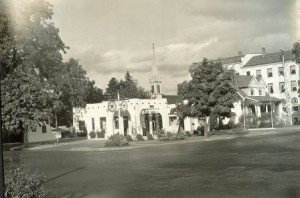 The Court Street Breyman house was moved to Summer Street in 1932. This Shell service station was established in the Court Street location. The residence next door, originally built by Mr. Eugene Breyman for his daughter Jessie upon her marriage to Charles McNary, was later occupied by the Breyman Boise family. The WMCA, built in 1926, appears at the right.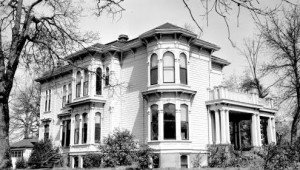 Comparing the Eugene Breyman house as it appeared on Court Street in 1887 and this 1940 photograph of it in its second location at 795 Summer Street shows a contrast. The turret is gone and the depth of the house is illustrated.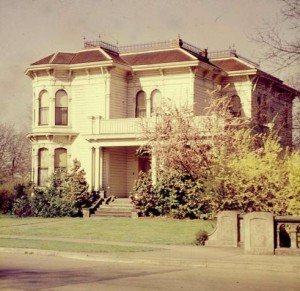 This third photograph shows the Summer Street location of the house, just south of the Mill Creek bridge. Although the house was eventually demolished for the construction of the State Lands Building, it is included here as an example of a residence that occupied more than one site in its useful life to several generations of a Salem family.